Everyone who purchases software from RealData has a customer account – it is where you can download your software at any time, get a serial number or obtain a purchase receipt.
To login to your account look for the "Sign In" link at the upper right corner of any page on the https://realdata.com website: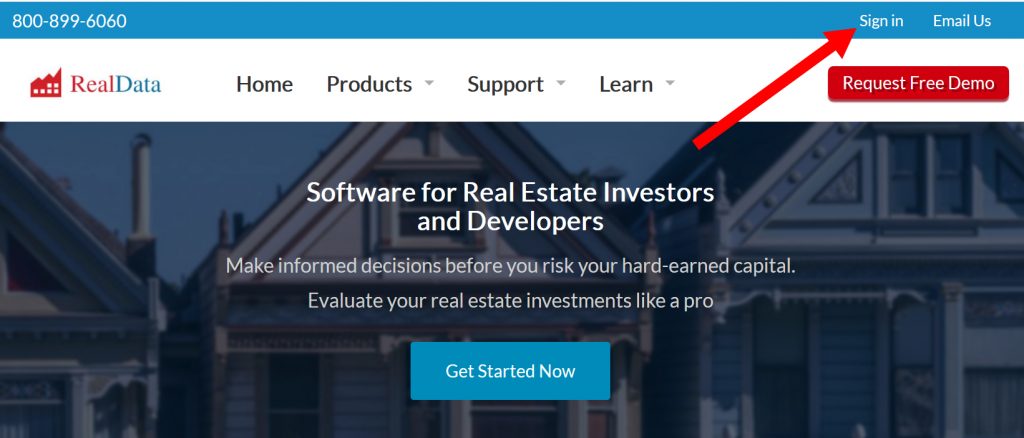 When you point your mouse on this link, a window appears: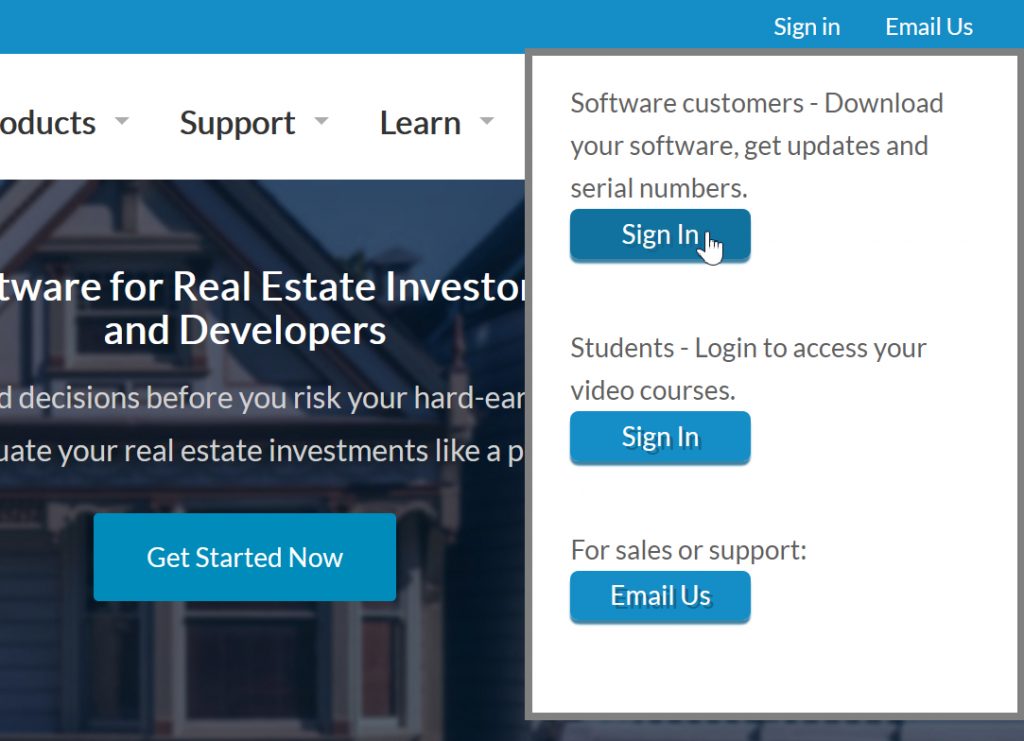 Click the first link to login to your customer account.  We also provide a link to access our video courses which have a separate site and separate login.  The third blue button takes you to our email form for tech support.
Assuming you wish to login to get your software downloads and serial numbers, you will see the following once you click on "Sign In."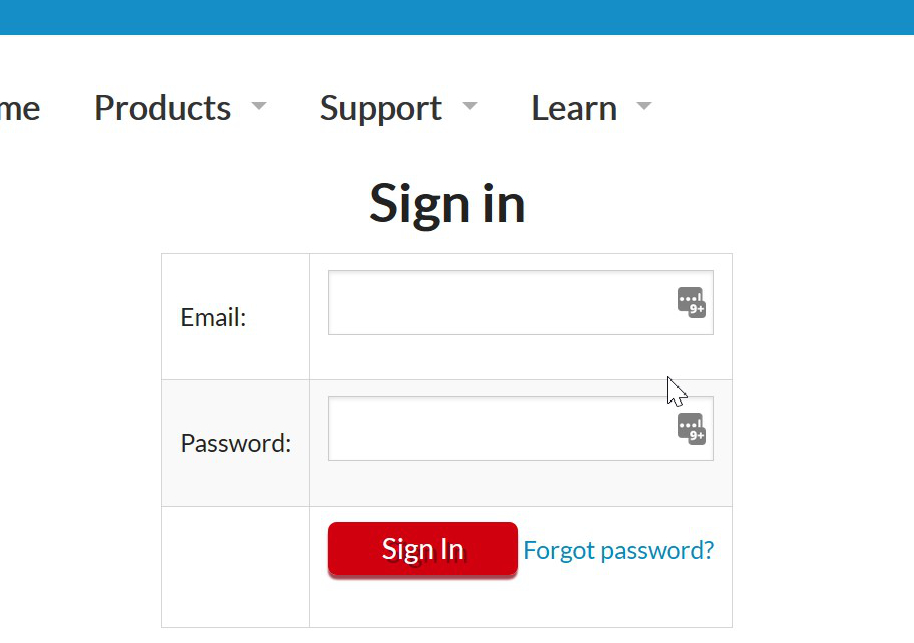 Enter the email address used when purchasing your software and your password.  If you do not recall your password, you can use the "Forgot Password?" option or email us for assistance.
Once logged in, look for the light blue tabs.
Download Your Software Installer Files
Click on "Download / Reinstall Software" to get your software installer files.  These will always be the latest build for the version that you purchased.  These files end in .exe for Windows and .dmg for Macintosh.
Click on "Serial Numbers" to get your software serial numbers.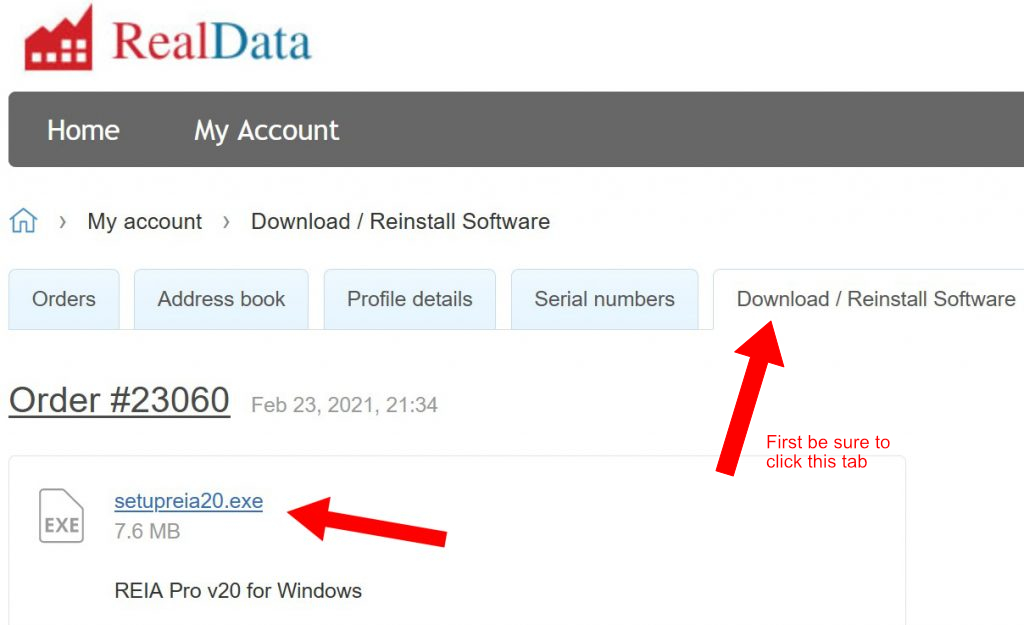 The graphic above points to an example of a download link.  Note that we are in the "Download / Reinstall Software" section.
Get Your Serial Numbers
Now click on the Serial Numbers tab.  Note that your serial number list may be in a different order than your download links.  BE SURE to get the correct serial number for the product you are installing!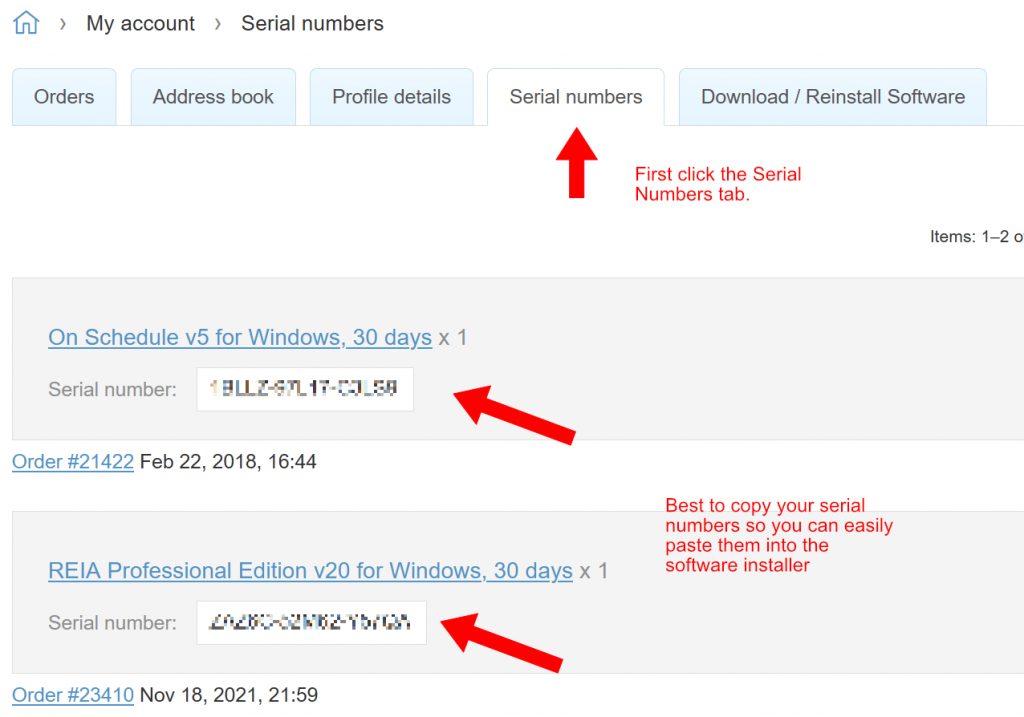 Get Your Order Receipt
By default, you land on "Orders."  Here you can click on an order number (in blue) to get your PDF receipt as shown below: