This guide covers phone or manual activation for situations where either you are not connected to the Internet, or you are a Windows 7 user who is having trouble connecting to our web server to activate.
First, contact RealData technical support and obtain a manual activation code.  It will be all lower case letters and of this format:
xxxxxx-xxxxxx-xxxxxx-xxxxxx-xxxxxx-xxxxxx
Now, disconnect your computer from the Internet.  Do this by either unplugging the ethernet cable from your computer, by powering down your router, or by disabling wifi.
Open your RealData software.  A window will appear: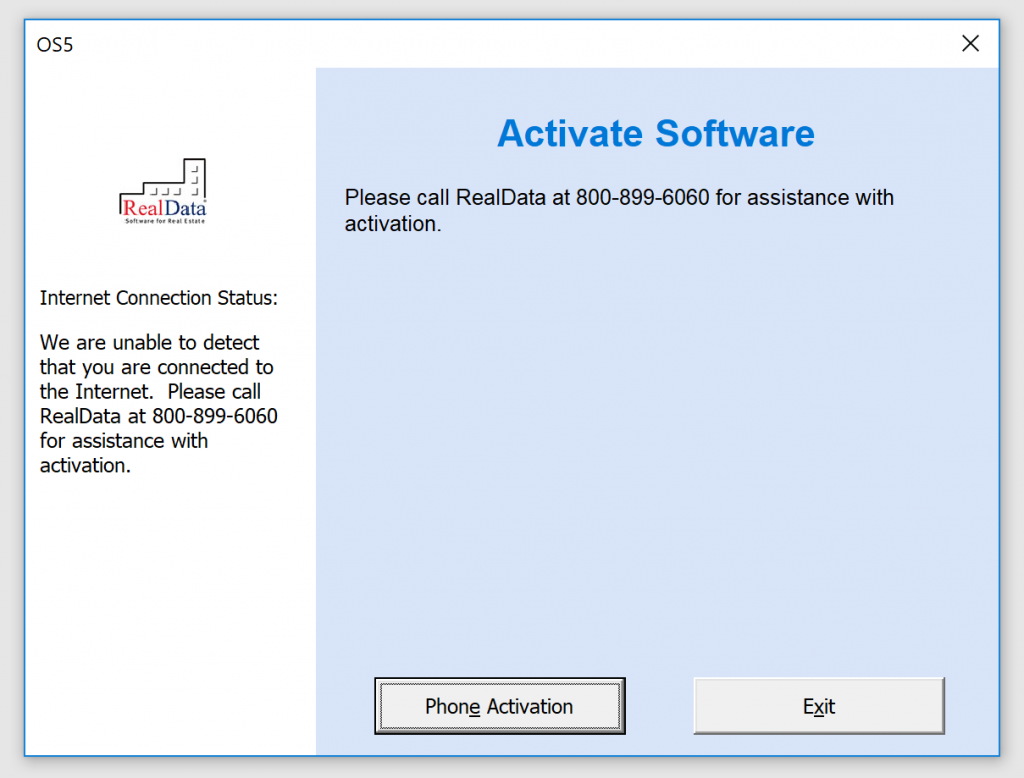 Click the Phone Activation button.  Now an "Enter Serial Number & Activation Code" window appears.  Your serial number should be pre-filled.  Enter the activation code that we provided to you.
Click the Activate button and you are done.  You will see a confirmation window showing that your software is activated.