Making assumptions and entering data about commercial lease revenue — especially rollovers — was often a tedious undertaking. Until now.
Enter our latest game changer: REIA Professional's Lease Rollover Assumptions
What is it?
Our new Lease Rollover Assumptions feature (LRA) is a way for you to store sets of parameters about different commercial lease rollover scenarios, parameters which you can use over and over when entering tenant information in REIA Professional. What is the probability that a current tenant will renew? How long do you think the space will be vacant if a tenant chooses not to renew?
Build your assumptions sets, add your tenants, and apply the LRAs. Done.
You rely on our products to crunch the numbers quickly and accurately so you can make the best and most profitable commercial investment decisions. LRA brings you a whole new level of power and speed.
How it works
First, create a set of assumptions on the new LRA worksheet.  Enter values for months vacant, rollover probability, new and market rent, etc.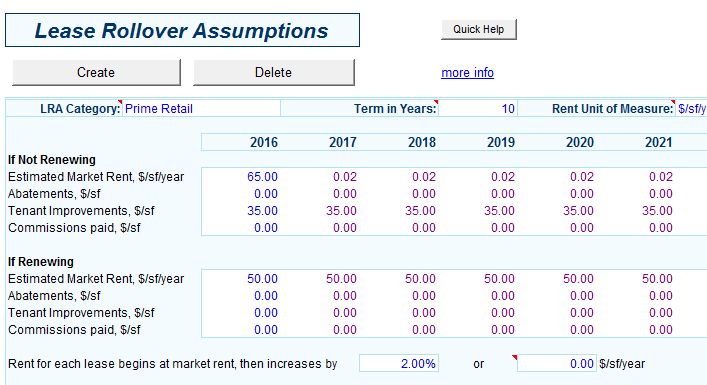 Then apply those assumptions to a tenant just by selecting the option on the Commercial Income worksheet: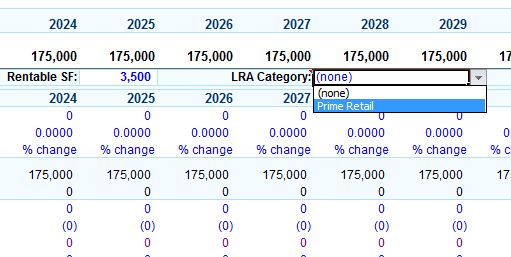 How to get it
If you already own a license of REIA Professional version 18, then you just need to download the latest build from your customer account at realdata.com
If you have a previous version, consider upgrading.  Upgrade costs can be found here.
Learn More
We have a knowledgebase article which walks you through the setup and configuration of the LRA feature.